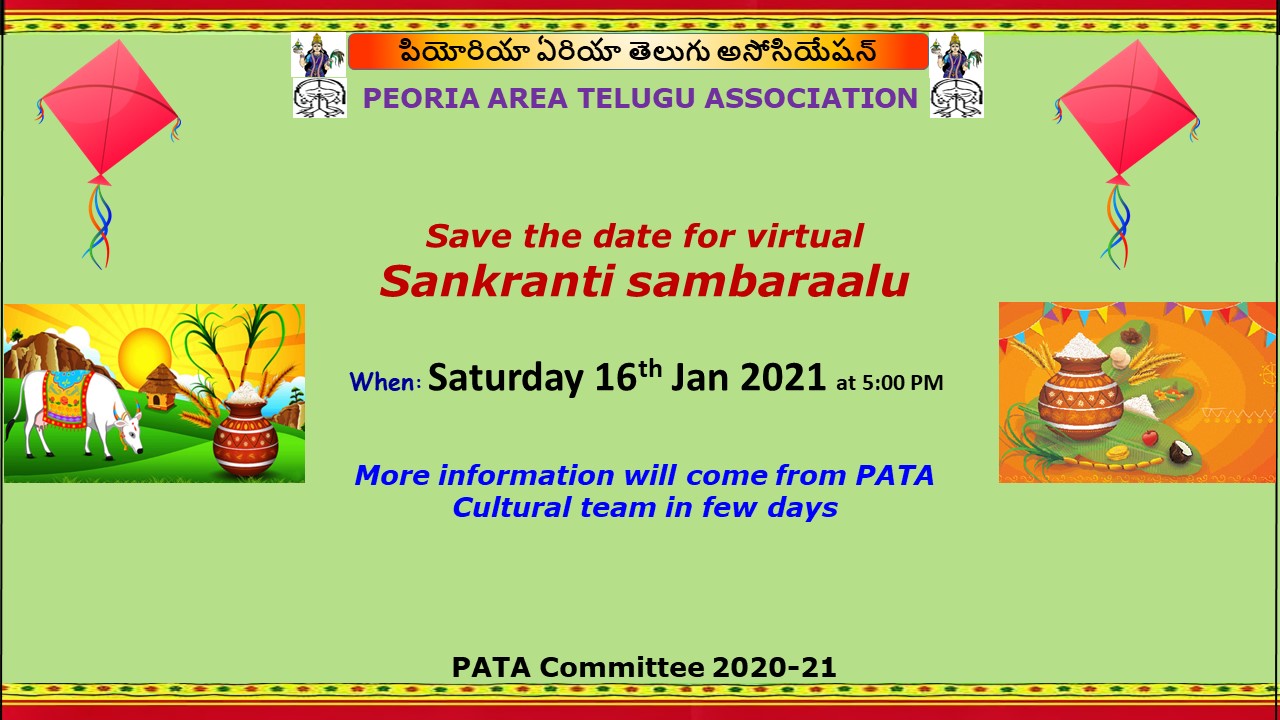 PATA is conducting Sankranthi Sambaralu virtually on 16th January 2021 at 5PM.
Thank you for your interest to participate in Pata Sankranthi Sambaralu 2021. Please go through the notes below before submitting your entries. This year, as a tribute to the legendary singer SP Bala Subrahmanyam garu, we have a special event 'PATA's Tribute to SPB'. This event has a dedicated 30min time limit as part of the main event. To be part of this, you are welcome to pick and sing any of his songs.
1. Entries must be submitted with complete info while registering (Item name & participant's full names)
2. Registrations will be open until 12/21/2020
3. Repetition of songs is not allowed, unless its(<1min) part of a medley
4. Any performance should not exceed 5 minutes of length.
5. One entry per participant, unless its a group participation
7. A confirmation email will be sent after reviewing the submission. Submitting early will allow enough time to make any adjustments, just in case.
8. Please make sure all AV files are of good quality.
a. Audio files must be in mp3 format
b. Video files must be in mp4 format and preferably 1080p resolution
c. Please record your videos in landspace mode only, use a tripod where you can to get better video quality. Please review the recording quality on TV before submitting.
d. For video recordings, please overlay the original audio on top of the video. This will give a clear audio for your submission.
e. Audio should be loud and clear without any echo. (Set to 35% of the volume on your device and test the volume level of your file).